Paddy Power Betfair produced a better-than-expected performance over the course of 2017, with sports betting revenue a major factor in rising revenue and underlying earnings.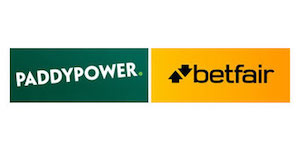 Overall revenue was up 13 per cent to £1.745bn, with EBITDA increasing by 18 per cent to £473m. Favourable sporting results in the fourth quarter were of assistance, as was a strong performance in retail and the Australian market.Earnings were at 398p per share, up 20 per cent, with dividends rising 21 per cent to 200p per share.
The results come at the end of a difficult week for the company, with chief financial officer Alex Gersh announcing his intention to stand down.
The company is now planning to invest an additional £20m in marketing during 2018 to boost the Paddy Power brand domestically and Betfair overseas.
"The business saw continued good growth in 2017, with operating profits increasing by 19 per cent," said Paddy Power Betfair's chief executive Peter Jackson. "Our Australian and Retail operations performed particularly well, growing profits by over 40 per cent.
"Following the successful completion of our European technology integration, Paddy Power customers are now enjoying the fastest sports book app in the market. Our considerable development resources will now be focused on bringing more new products to customers, some of which will be delivered ahead of the World Cup.
"We saw the benefits of investing in our customer propositions in 2017, with Sportsbet launching a number of product features that give extra value to customers and Betfair moving to a clear market leadership position in its football pricing. Now the Paddy Power brand is operating with an improved product, we will increase marketing spend to align with its mass market positioning and step up the retention-focused investment that we started in 2017. At the same time, we also plan to increase our investment in international markets.
"Our scale, leading customer propositions and strong balance sheet mean we are well positioned ahead of the regulatory and fiscal changes expected in the UK, Australia and the USA. Our strengths in operating efficiently and responsibly will enable us to build a business that can sustainably generate shareholder returns over the long term."