Leap Gaming's online video slot games are now certified and will soon be live in Denmark.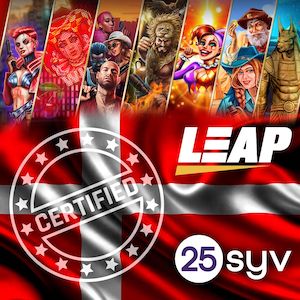 A selection of Leap's best slot games, including C-Punk 5K, GangStar, Gold Bonanza, Hercules, Do or Die, Party Fruits, Secrets of the Nile and Wild Jokers, will now be available on Roed25.dk and Casinogo.dk - a leading Danish online provider offering an exciting ecosystem of sports and gaming media.
The company features sports betting-based games, horse racing and leading casino titles and provides streaming and publishing services, enabling gaming enthusiasts to enjoy a wide range of games online.