Michigan State University Athletics and Caesars Entertainment have announced a multi-year partnership to make Caesars Sportsbook the sports betting igaming partner of MSU Athletics.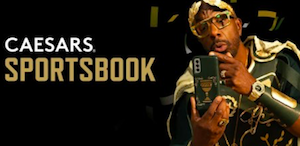 The partnership combines fan engagement opportunities, a new premium seating area at Spartan Stadium and an expansion of responsible sports gaming education.
Caesars Sportsbook will gain significant exposure through MSU's sports properties and access to a wide range of hospitality assets and VIP experiences, which will be available to Caesars Sportsbook players as part of the wide range of benefits offered through the industry-leading loyalty programme, Caesars Rewards.
Assets include broadcast and digital content across MSU athletics, TV-visible signage across basketball, football and hockey, naming entitlement for a new premium seating area inside Spartan Stadium and access to unique alumni and fan engagement opportunities.