Platform provider Bejoynd and player protection specialist Mindway AI have joined forces, bringing their fields of expertise together in a new partnership.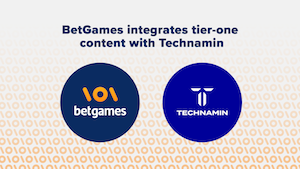 Bejoynd provides a reliable and stable platform, while Mindway AI ensures player protection through the precise detection of at-risk and problem gamblers through GameScanner.
Mahmoud Haidar, Bejoynd's COO, said: "It is important for us to take responsibility and to see in what direction the world is going in the igaming industry. In our collaboration with Mindway, the customers can focus more on the fun parts of gambling but still be responsible."
Rasmus Kjaergaard, CEO of Mindway AI, said: "We are very excited about joining forces with Bejoynd and creating synergy by combining their state-of-the-art software solutions with our award-winning GameScanner. We see our new partnership as a great step towards making sustainable gambling more easily accessible to operators and as a result also to gamblers."
GameScanner is part of the Mindway Solution Suite that offers a range of solutions to igaming operators to ensure gambler protection through the synergy of AI, neuroscience and expert ratings.