Tyffon, a location-based immersive entertainment company based in Santa Monica, California, has raised a new $2.17m round of financing to bring its Tyffonium experiences to the US.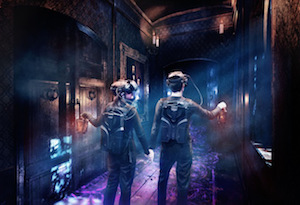 New investors include Sega Sammy Holdings, Mizuho Capital, Tokyu Recreation, Canal Ventures, among others. Tyffon is a graduate of the Disney Accelerator programme and this new sum brings its total investment to $4m.
"We are gratified by our new investment and look forward to expanding our innovative and impactful Tyffonium immersive experiences to audiences in the US," said Tyffon CEO Ken Fukazawa.
Tyffon now operates its first location-based Tyffonium immersive experience in the Odaiba section of Tokyo, Japan. A second location is due in Shibuya, Tokyo this November.
The company will use its new funds to expand its US-based team and expand its Tyffoniums to the US, with its first to be in Los Angeles. Tyffon also plans to work closely with US media and entertainment companies to bring their brands, content, characters and intellectual property to life and engage more deeply not only with US audiences, but globally.
To date, Tyffon has developed two different immersive experiences for its locations, both of which combine VR technology and multi-sensory effects in a physical environment that allows guests to roam freely and experience immersive environments together, socially. The first is Corridor, a mixed-reality horror experience, and the second is Fluctus, a mixed-reality fantasy ride on a floating ship. The firm is currently developing additional content and character-driven experiences in support of its expansion.