Semnox Solutions is set to introduce its latest innovation, the Radian wristband, at the upcoming IAAPA Europe show in Vienna, Austria.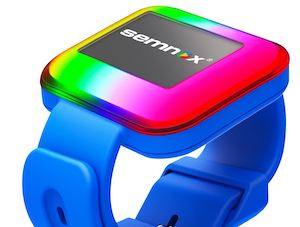 The Radian wristband combines safety and interactivity, and Semnox says its cutting-edge technology "promises to revolutionise the kids play area and trampoline industry."
The global technology-driven solutions company for the leisure and entertainment industry has opened a new office in the UK, and its presence now spans more than 90 sites across the UK and Europe.
Vinayaka Kamath, business head - Europe at Semnox Solutions said: "Semnox has reached a significant milestone of 15 years in the industry. Our journey has been marked by phenomenal accomplishments, robust relationships and partnerships with our clients, partners, industry colleagues and dedicated employees.
"This strategic expansion will facilitate closer engagement, more efficient service, and support for our existing and prospective clients in the UK and Europe region.
"We will continue to focus on delivering cutting-edge solutions that help our clients thrive in today's ever-evolving business landscape."