Sega has announced the games that it will bring to this year's Amusement Expo in Las Vegas, US, being held from March 26-27.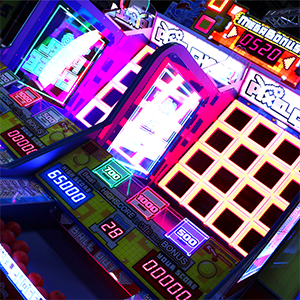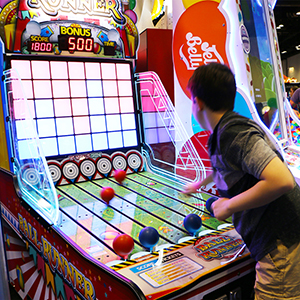 Top of Sega's redemption line up will be Pixel Chase a new skill-based ticket redemption game. Players must throw as many balls into the LED lit 4x4 target holes that look like huge pixels before the timer runs out. The targets light up bright red, green or blue, each color corresponding to different scores. If the player exceeds the high score, they win the bonus tickets.
Ball Runner combines mechanical and digital features this game creates a unique fun player experience. The player must slide balls along runners up the playfield to hit lit targets. The more targets the player hits the higher the score and hence more tickets. This game will truly test players' hand-eye coordination to win the big-ticket bonus.
"Ball Runner is a skill-based game that has a strong 'must try again' appeal and with each try the player is more likely to improve their skill and get a higher score. Easy to play but hard to master, this game offers a unique interaction and gameplay experience," said Vince Moreno, US sales manager at Sega.
Hot Racers and Sonic Kids Basketball are games designed just for kids. Hot Racers is a fun police chase game where players can choose to ride the motorcycle or drive the police car to chase down baddies. Featuring a bright yellow car shaped cabinet with two vertical screens and comfortable bench seat, Hot Racer is an ideal game for the little ones.
Sega will also exhibit its hit prize vending games Prize Arrow and Key 2 Win. Prize Arrow sees players launch the arrow towards a spinning wheel with just a touch of a button. Time the pushing of the button just right to get the arrow in one of eight winning slots, each corresponding to a prize. Key 2 Win raises the bar once again in this game category with its flashing individually lit prize holders and eye-catching translucent header that stands out from other games on location. Up to 15 prize positions are featured in a secure, durable cabinet.