Next week is a big one for the Middle East, with the MENALAC Conference beginning on Sunday at the Novotel, World Trade Centre, Dubai and the DEAL show opening the following day in the same exhibition halls.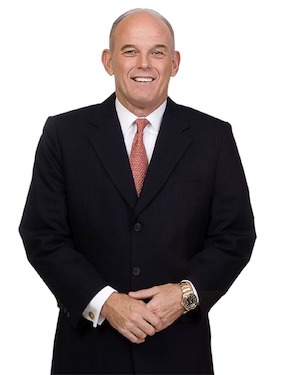 The highlight of the conference will be the keynote address by Bill Ernest (pictured), CEO of Saudi Entertainment Ventures (SEVEN), dedicated to maximizing its investments in the entertainment sector's infrastructure in KSA.
Ernest, with a wealth of experience in the attractions industry, including 25 years as a senior executive with the Walt Disney Company as vice president of operations.
Said Prakash Vivekanand, on behalf of the Middle East and North Africa Leisure and Attractions Council: "We are delighted to host the top industry leaders at the conference and gain from their wealth of industry experience. We are also delighted to have Bill amidst us and I am sure the industry will be waiting to listen to his viewpoints with regard to the future potential of our industry within the MENA landscape. Our conference is an ideal platform to meet, learn and interact with leisure industry experts and gain valuable insights on the best processes being adopted by the industry leaders. It goes beyond doubt that it is definitely a conference by the industry for the industry."
Ernest's background encompasses expertise in hotel and leisure resort management most notably the Disney role that included the launching of the first two Disney cruise ships, but also in Asia where he led the launch of new and innovative tourism and entertainment projects.
But he is only one of a very strong line-up of specialists due to speak at the conference that brings together the leading companies within the rgion's entertainment industry, including FECs, theme parks, visitor attractions, water parks and other tourism attractions. The theme of the conference witll be informative both on the future of the business and on practical levels, significantly on safety issues for both indoor and outdoor faciltieies. The speakers and panelists comprise business owners, CEOs, industry professionals and representatives from key regulatory bodies.
The two-day conference will initially focus on the status of the industry and then on the second day concentrate on safety issues.
MENALAC is a not-for-profit organisation registered by the Dubai Association Centre and the Dubai Chamber of Commerce and Industry. It aims to further strengthen the leisure and amusement industry in the region and promote safety standards for amusement operations. "In addition," said Vivekanand, "it will concentrate on bringing forward industry forums, seminars and educational programmes aimed at further upgrading the quality of amusement operations across the region."