Sacoa, the debit card expert, will showcase its latest products and most recent advances at the upcoming EAG International, held from 15-17 January in London, UK.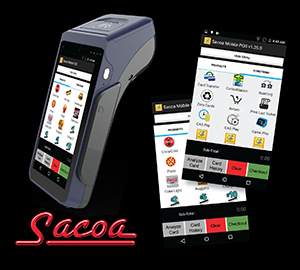 Visitors will be able to learn about its new products including Spark and Kiosk – K4.
Spark is a small-footprint, 2.8ins HD colour reader that comes with RFiD and NFC reading capability and backlight colouring, which can be adjusted to show age-restrictions, promos and tickets awarded.
The new kiosk cabinet uses a 32ins touch-screen for a familiar interface that comes with an intuitive interface, allows buying, reloading, detailed analysis and supports CRM integration. Multiple card purchases in a single transaction are handled and transactions can be paid with cash or credit cards. The software is multilingual, supporting an unrestricted amount of languages. Optionally, a second screen can be attached to use as an advertising platform.
Other products on show will include its Zodiac, Waivers, M-POS, Sacoa Dex and Sacoa Online Store.