Ubisoft's console game Prince of Persia is being revamped as a virtual reality escape room, Prince of Persia: The Daggers of Time, in more than 300 locations in Europe, Asia, Australia and North America.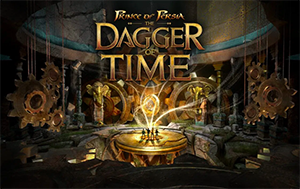 This game is also another title in Blue Byte's interactive group-friendly VR games, which include Assassin's Creed: Origins and Assassin's Creed Odyssey, designed in collaboration with Triotech.
The game takes place in the Prince of Persia trilogy and involves two to four players who are summoned to the Fortress of Time by Kaileena (the empress of time). From there they must work together to stop an evil Magi from resurrecting a horde of sand monsters.
To succeed, players must team up and find a way out by solving puzzles, using nearby objects, scaling landscapes and using abilities including time control.