A bowling alley is now among plans for a much-delayed multi-million pound leisure and entertainment scheme in the Lancashire city of Preston, UK.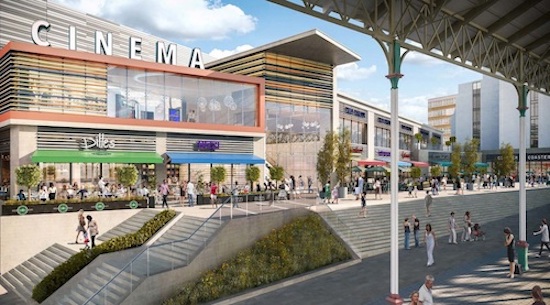 The 16-lane facility in the revised Preston Markets project has seen interest from "a wide variety of leisure operators" and will complement an 11-screen cinema operated by the Light Cinema Group in a redevelopment of the former city centre indoor market hall and car park.
The scheme, typical of most UK infrastructure projects where local or national government are involved, has seen several delays since it was announced in 2016 and is currently on its third developer.
Maple Grove Developments, part of the Eric Wright Group, is now responsible for the plans which have seen the completion date put back until 2021.
The leisure facilities at the site are planned alongside restaurants, bars and a multi-storey car park on the 160,000sq.ft site, which will have a revised planning application submitted around Q2.
Public opinion on the development's leisure facilities is mixed, especially given its close proximity to another relatively recent city centre leisure operation, Level, an FEC, which sources claim is struggling with footfall.