The huge impact on the US amusement and attractions industry made by the virus is charted in a study released by IAAPA.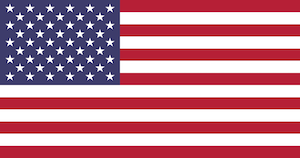 The trade association said the industry had five times the job losses of the average sector elsewhere. IAAPA historian Jim Futrell, a market research specialist, compiled the report that showed an industry in dire need of support from the authorities.
"Just as amusement parks and arcades, historical sites, zoos and other attractions were ramping up seasonal hiring last year, the economy shut down," said John Hallenbeck, North America vice president, IAAPA. "That meant a sudden and immediate drop in employment. It is imperative to the livelihood of hundreds of thousands of Americans that state and local governments continue to push for the safe reopening of attractions facilities as soon as possible."
The study found parks, arcades and other member businesses in IAAPA saw wages fall by nearly $1.1bn in the second quarter of 2020 compared with the same quarter of 2019. Amusement and theme park employees were among the hardest hit, accounting for 70 per cent of the drop in wages.
In the peak month of employment for the attractions industry, July 2020, employment fell by 165,000, or 35 per cent.
In a note, Futrell said: "While IAAPA members that have reopened have proved that they can do so safely, these businesses continue to struggle due to consumer reluctance and guest capacity limitations, severely affecting revenue and the ability to bring back and rehire staff to previous levels."