Reports are coming out of Hong Kong that the major Ocean Park venue may not get the HK$5.4bn (€635.5m) from the territory's legislature that it needs to keep going.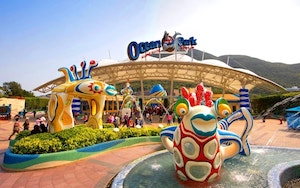 The park closed late in January because of the pandemic and there now appears to be some doubt that it will be given the financial backing to restart.
The reports suggest that while the secretary for commerce and economic development Edward Yau Tang-wah was in favour of the bailout, there was a need for the park to reposition. He wants to see the park do more to get itself back in action.
The park employs 2,000 people full-time and the same number of part-timers. It has 7,500 animals in its conservation and education programme.
Supporters of the park believe that the money requested would enable the park to stay open for another year. It has $3bn of commercial loans in force currently.
Other Hong Kong politicians are on record as condemning the bail-out as "pouring money down the drain". Others pointed to the competition the park now has across the border in China, with the Chimelong Ocean Kingdom in Zhuhai and Disneyland in Shanghai.