A new partnership has been formed between KidZania in Emaar's The Dubai Mall and Mum Mum, the healthy meals supplier to thousands of schoolchildren in the UAE.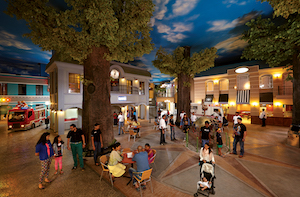 Under the new arrangement a Culinary School was held at the mall on December 12 at KidZania. It was attended by Her Excellency Reem Abdel Rahim BinKaram, director of NAMA Women Advancement Establishment, with Nada Ali Al Lawati, founder and chairperson of Seed Group, Donna Rayson, director of Seed Group and Damien Latham, CEO of Emaar Entertainment.
Seed Group works within the hospitality, healthcare, technology, real estate, telecoms, media and oil and gas industries.
Together with Mum Mum, KidZania Culinary School has the objective of educating children on healthy food choices, providing them with the tools they need to make positive and well-informed healthy lifestyle choices.
Pictured: Her Excellency Reem Abdel Rahim BinKaram declares open the KidZania Culinary School.