The October 2021 issue of InterGame magazine is now available in digital format, viewable directly from your devices.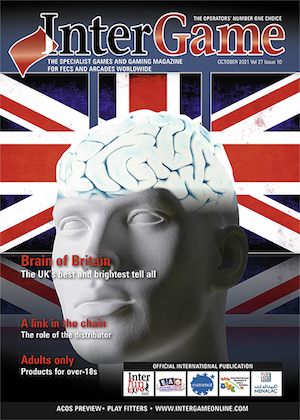 This issue includes a feature on the adult-centric products best suited to the 20-40 age group, including activities tailored to an audience that is driving increasing demand for active entertainment. Also featured will be an in-depth look at the role of the distributor, which is coming under scrutiny in an inreasingly demanding market.
Click here to read InterGame's October issue.
The November edition of InterGame will include our IAAPA Special Issue, celebrating the return of the mighty US show after the Covid hiatus. There will also be a feature covering pushers and cranes and we will shine the spotlight on plush and prizes.
To be included within this issue's features or to promote your company, contact us at [email protected]