A leading exhibition designer has been enlisted to create a brand new attraction inside a UK town hall.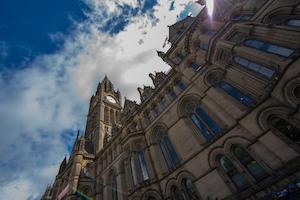 Mather & Co has been approached to tell the story of Manchester Town Hall, which is widely considered to be one of the best examples of neo-Gothic architecture in the country.
The firm will design and oversee and brand new experience that explores the history of the building.
First opened in 1877, its doors have been closed since 2018 while repair works are undertaken.
The architecture, former worker's stories and the history of the building will all be brought together in an interactive experience that will open up the building to more visitors.
Deputy Leader of Manchester City Council Councillor Luthfur Rahman said that the project is about preserving and improving the town hall and telling its unheard stories.