The first major event in Saudi Arabia for the FECs business was hosted by the country's largest operator, the Al Hokair Group for Tourism and Development in Riyadh. The two-day conference – that will become an annual event – was run by the Middle East and North Africa Leisure and Attractions Council (MENALAC).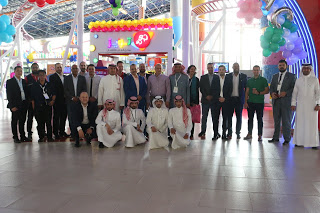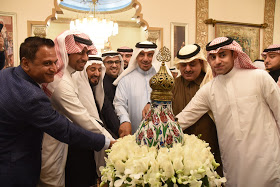 Click here to see a collection of images from the event
The conference – in accordance with the composition of MENALAC also took in amusement parks, tourist attractions and water parks – was designed to address all aspects of the entertainment and attractions sector. As a major market, Saudi featured strongly with reviews of its development, its current status and future challenges.
Those include both opportunities and trends plus of course the huge opening market for cinemas in the kingdom. The sessions also addressed the major area of safety, particularly with rides. There was an accent on safety standards in other entertainment facilities too.
The representative of the General Entertainment Authority, Muhannad Abanemi made a presentation explaining the future directions and programmes of the authority and the role of the entertainment industry in fulfilling the objectives of KSA's Vision 2030 project.
The conference also discussed different perspectives on the reality of the entertainment sector in the Middle East and North Africa, highlighting the views of owners, investors and CEOs of the leading brands in a dialogue session with the participation of selected senior sector leaders to discuss its affairs.
Prakash Vivekanand, on behalf of the trade association, said: "The conference provides an ideal platform for meeting, learning, interacting with entertainment experts and gaining valuable insights on best practices, embraced by industry leaders."
The vice chairman of MENALAC, Mishal Al Hokair, told the assembled delegates: The council aims to stimulate the growth of the entertainment sector in the region and promote safety standards in its operations and also focus on organising numerous forums, seminars and education programmes to upgrade the quality of the operations of the entertainment sector throughout the region.
"The Middle East and North Africa is storing great energy for tourism. It has re-established its adaptive capacity and demand is recovering as consumer confidence has increased dramatically. There are many reasons for optimism in the future of the region. According to the World Tourism Organisation, the Middle East and North Africa region is expected to receive 195 million international tourists by 2030."
Delegates were also taken on a whistle-stop tour of major locations in and around Riyadh.