Funlab has opened the world's first attractions-stocked "hotel rooms" at Alexandria in the suburbs of Sydney, Australia.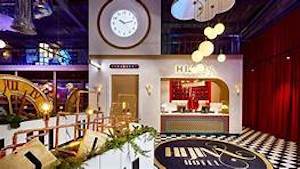 The Hijinx Hotel is an interactive game experience, themed around a New York hotel and containing 15 rooms, each of which offers challenges to players. The rooms are in sets of five and comprise a 30-minute experience.
Each room is designed for two-to-six players and the group has to score as many points as possible within four minutes before moving on to the next room within their allocated set.
The points are scored on adult-sized ball pits, a challenge to make up words from giant lettered cubes, hoops, Rubik's cubes, giant musical games on pianos are just part of the sets.