Attraction supplier Extreme Engineering has completed expansion work to the new Wildwood Grove area of the theme park co-owned by entertainer Dolly Parton.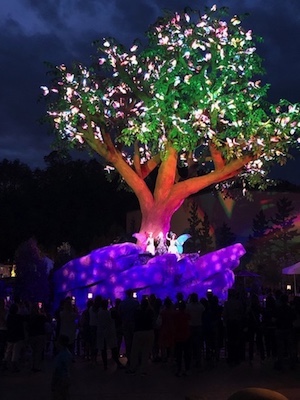 Collaborating with teams from themeing and animatronic company Life Formations, and Weigel show controls, Extreme provided the entire steel structure, structural engineering, design, PE stamping, project management and fabrication of the substantial structure.
Dollywood's Tree of Life measured at over 50ft tall and 50ft wide. The tree includes hundreds of custom designed branches which hold over 650 lighted butterflies, including over 9,000 leaves. "The tree looked impressive just with the steel structure alone, but when LifeFormations started adding their theming talent to the branches the tree started to come to life," said Phil Wilson, executive vice president of Extreme Engineering.
Shortly after the Wildwood Grove Tree was completed, the theme park's celebration of the new expansion showcased the lit-up tree with Parton performing.