Plans to change the Italian laws on amusement machines would provide "a serious restriction to the free circulation of goods within the EC," says trade association Euromat in a letter to the European Commission.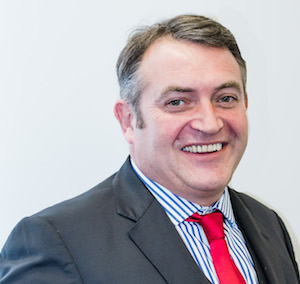 The crisis in the Italian amusement machine market, underlined in a seminar during the EAG trade show last month, has been centred on threats to the ticket redemption machine market.
Some Italian localities are suggesting that the games, with small merchandise prizes, are tantamount to gambling, giving rise to a strong protest from Italian family entertainment centre operators.
But the issue has been escalated by proposals from the Italian government, now in the form of a decree sent to Brussels for approval under EU law. It is at the stage where comment is invited and Euromat, the European federation of trade associations, has stepped in to support its Italian member associations with a strongly-worded letter to the European Commission.
Directed to the European Commission's Giuseppe Casella, the letter, sent by Euromat president Jason Frost, condemns a number of proposals within the Italian draft law.
The proposed regulation sets out technical rules that would demand amusement machines being imported into Italy should be homologated. It would include all amusement devices such as football tables, driving games, redemption, kiddie rides, cranes and pinball.
This, says Euromat, would be an unnecessary and costly option. Emphasising that it is not against government checks, Euromat points out that the proposal is "cumbersome, time-consuming and costly." It would make access to the Italian market more difficult for suppliers from outside of Italy and vastly increase the cost of the games for Italian operators.
The trade body added that it would be "a serious restriction to the free circulation of goods in the single market, which forces Italian operators to accept prohibitive costs to purchase machines manufactured in other EU countries."
Euromat estimates that the Italian market currently holds around 110,000 amusement machines as a minimum and it was not clear from the proposals whether these machines would have to be withdrawn, homologated or permitted to continue to operate as they are until a certain date.
It has proposed a system of simple certification by the importer forwarded to the Italian Customs and Monopoly Agency. For football tables, air hockey, basketball, pool, and ticket redemption this would cost between €200 and €300. For video games and prize machines it would be somewhat higher.
The consultation period for the proposal is set to expire on May 17.