The Dubai Aquarium and Underwater Zoo at the Dubai Mall is offering a shark diving experience at extra value to visitors. For a limited period there will be a 25 per cent reduction in the cost of shark dives, up to May 31.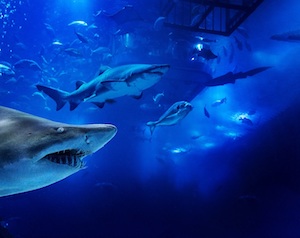 Swimmers will be guided by experienced and professional instructors and will pay AED595 instead of AED790 for the privilege; scuba diving is being discounted from AED1,210 to AED908.
Swimmers can come face-to-face with sharks in a fully safe environment in the 10 million litre aquarium. The shark variety is the largest collection of sand tiger sharks in the world.