Seven months before the Dubai show opens, it is already 61 per cent full, according to the organisers, International Expo Consults.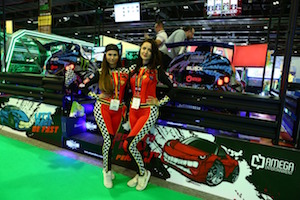 The DEAL trade show, held at the Dubai World Trade Centre, is set for March 25-27 in 2019 and is the largest amusement exhibition in the Middle East. It will be the "silver anniversary" edition of the show, 25 years after it was first launched.
The success of the show has grown hand-in-hand with the growth of the amusement industry in the Middle East, primarily through family entertainment centres in shopping centres and malls. That has grown in tandem with the surging tourist industry in the United Arab Emirates…in 2017 15.8 million people – up 6.2 per cent on the previous year – visited the Emirate.
Between Dubai and neighbouring Abu Dhabi, the UAE offers the widest spectrum of theme parks in the Middle East, with Warner Brothers added to the list only this year.
Sharif Rahiman, CEO of IEC, said: "The entertainment industry in the MENA region has grown by leaps and bounds over the past decade. We offer some of the best and safest experiences in a theme park anywhere in the world. In addition to the theme parks, the other entertainment venue that is doing very well in the region is the family entertainment centre. The extended summer season with extreme temperatures is the primary cause for their popularity."