There is a surge in demand for the latest FEC concepts due to the expansion of billion dollar malls and also the theme park industry in the Middle East.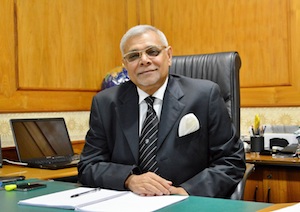 This has had an effect on the DEAL 2019 (Dubai Entertainment, Amusement, and Leisure show) bookings and it is 78 per cent percent sold out just a few months before the grand industry event. The 25th anniversary edition of the DEAL show is set to run from March 25 to 27 at the Dubai World Trade Centre.
"This year we have seen a high demand with regard to the bookings and several overseas exhibitors from US, UK, Europe are now looking at entering this promising Middle Eastern market. There is a huge opportunity and room for growth as the population in this part of the world is waiting for new concepts, including virtual reality and augmented reality concepts.
Dubai has also welcomed the new resurgence of VR, incorporating it into theme park rides and games, particularly in the form of the VR Park in Dubai Mall that was launched earlier this year. However, the sky is the limit when it comes to VR as more and more youngsters and young adults are exploring these concepts," said Sharif Rahman, CEO of IEC, the show organiser (pictured).
Similarly, arcade games, edutainment venues and other indoor activities such as trampoline parks and ropes courses have ensured kids of all ages and with varying interests enjoy the best that the region has to offer.
The entertainment industry in the MENA region has grown by leaps and bounds over the past decade. "This region offers some of the best experiences when it comes to the theme park and amusement industries. We have a platform for the water park conference and where industry experts will share their wealth of experience with the industry stakeholders," Rahman added.
DEAL 2019 will also have a CEO conclave where CEOs from across the globe will bring in their knowledge to address the opportunities as well as challenges within the theme park and amusement industries. "So we would welcome CEOs of all our exhibitors to take part in this roundtable discussion," he said.
"As in every year, we expect that this edition will also witness several multi-million dollar deals being signed by our exhibitors. We have steered the industry for the past 25 years and are proud of our contributions to the industry in the MENA region during that time. I would like to take this opportunity to thank the industry stakeholders and also my team to have supported the show during all these years," concluded Rahman.