Cineplex's The Rec Room, a food and entertainment destination, is coming to two more Canadian locations - Edmonton, Alberta, in summer 2017 and London, Ontario, in 2018.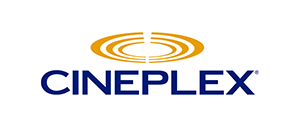 The Rec Room incorporates an attractions area where guests can play over 100 amusement games. Credits earned are tracked on RFID wristbands and can be redeemed at a redemption store for a variety of prizes.
"We've already announced plans to open locations of The Rec Room in Toronto and Calgary and we're excited to officially add London to that list," said Ellis Jacob, president and CEO at Cineplex.
"The launch of The Rec Room at South Edmonton Common has truly surpassed our expectations and we love the idea that with our West Edmonton Mall location we'll have a strong foothold in the Edmonton community."
David Ghermezian, CEO at West Edmonton Mall, said: "On behalf of all of us at West Edmonton Mall, I would like to extend a warm welcome to The Rec Room. With so much to offer both our local guests and tourists, The Rec Room will be right at home at the most comprehensive retail, hospitality and entertainment complex in the world. It's another great reason for people to shop, play and stay at West Edmonton Mall."