GameWorks, an esports and entertainment chain with seven locations in the US, is to launch a new online gaming competition series, Quick Hits, by the end of the month.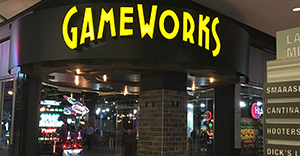 The game takes the esports community online to experience the same tournaments as when attending one of its venues. There will be some tournaments offered as casual play, which are complimentary, and for others where there is a prize pool, which contestants will need to pay into.
Initially, it will offer three games: Super Smash Bros. Ultimate, Street Fighter V Champion Edition and a racing series featuring the online racing platform, iRacing. GameWorks plans to continually add new titles such as FIFA, Call of Duty, Granblu, Fortnite and League of Legends, all based on interest from the esports community.
Philip Kaplan, chairman and chief executive officer at GameWorks, said: "Quick Hits affords us an opportunity to have guests continue to engage in GameWorks' esports tournament play, especially during these unprecedented times due to coronavirus. It allows us to broaden our reach and expand our tournament offering by providing both online and in-venue experiences to the players and spectators we attract.
"Once the Covid-19 pandemic passes, there will be hundreds of millions of particularly bored Americans. Our job is to be ready to entertain them with our unparalleled in-venue and online esports, food and fun experience and we will be ready. Quick Hits takes us closer to our mission to be the number one esports operator nationwide."