South Korea's Incheon International Airport (ICN) is set to open a new theme park in 2025, named the Smart Racing Park.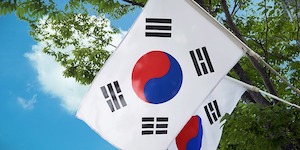 It has been tipped to attract one million visitors in its first year.
Construction for the project is slated to begin relatively soon, at ICN's Business Complex 1 area.
The innovative theme park will take up a massive 241,500sq.ft when built.
The main attraction will be "gravity racing," said the airport's corporate arm, which is a form of sport entertainment in which patrons can enjoy speeds of up to 25mph on a vehicle developed by Monolith INC.