The battle over what should be permitted in California's new sports betting regulations is hotting up.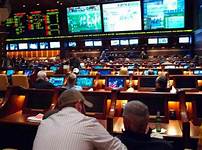 Advertising campaigns for both sides are littering the state's TV channels ahead of the elections in November when the issue will be decided.
One would see big operators such as DraftKings and FanDuel competing for sports betting business. The other would legalise in-person sports betting at tribal casinos and at race tracks.
Indian tribes have launched a series of ads against online sports betting in competition with their exclusive gaming rights. It challenges the right of out-of-state operators getting in on the California act.
The tribal solution is to permit sports betting inside their casinos and at race tracks, to protect against under-age gambling and to secure the future of their own communities.