Sydney's Star Casino reopened yesterday after the pandemic shutdown and was immediately embroiled in money-laundering allegations.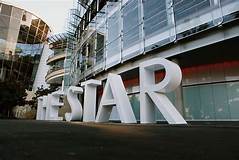 Australian casinos have been in the news for money-aundering problems with an ongoing government inquiry into the activities apparently going on in Star Entertainment's big rival, Crown Resorts.
As the casino opened for business yesterday, its shares slumped on news that it had for years been involved in money laundering, following a joint report by three news outlets. They implicated Star Entertainment in not just money laundering but organised crime and fraud.
In a statement last night, Star said that it was concerned at "a number of assertions within the media that it considers misleading." The statement continued: "We will take the appropriate steps to address all allegations with relevant state and federal regulators and authorities."
The news media making the joint allegation were the Sydney Morning Herald, The Age and the TV programme 60 Minutes. They all alleged that Star's management had been warned that its AML controls were inadequate, citing a report that between 2014 and this year the company had attracted high rollers linked to criminal activities.
A similar set of allegations was directed at Crown Resorts two years ago, leading to the public investigations. At the end of the first day of operations, Star Entertainment's shares ended down nearly 23 per cent on the Sydney Exchange.