DRGT on the subject of cashless gaming.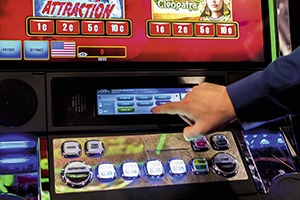 DR Gaming Technology's head of global marketing, Duncan Pollock, is convinced that the trend towards cashless gaming is speeding up.
"During a key panel discussion at G2E Las Vegas in October, which included our CEO, Jurgen De Munck, the participants engaged in a frank debate around the merits, successes and take-outs from operating cashlessly and the physical migration from coin or TITO to a cashless system.