The Sazka Group has reported a boost in revenue, following its 2018 annual report.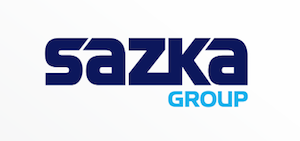 The company has seen net gaming revenue, calculated as gross gaming revenues net of lottery tax, increase to €1.3bn from €1.1bn last year.
EBITDA has increased from €427m to €553m year-on-year. Total leverage was reduced to 2.5 times net debt to EBITDA.
Robert Chvátal, CEO, said: "2018 was another successful year for the SAZKA Group.
"Numerical lotteries generated EBITDA of €365m, up 11 per cent year on year, instant lotteries brought EBITDA of €37m, up 17 per cent. EBITDA from sports betting reached €110m which represents an increase of 73 per cent, largely due to the contribution of the Croatian business. Digital games generated just over €22m of EBITDA, six times more than the previous year, and this is our most rapidly growing segment and a real priority going forward alongside our core lottery business.
"VLTs contributed €36m to the overall Group's EBITDA, which represents an increase of four times compared to 2017 due to the successful roll-out under the Greek VLT licence. In terms of our geographical markets, the year-on-year EBITDA increases were as follows: Greece and Cyprus up by 16 per cent, the Czech Republic up by 32 per cent, Italy up by 14 per cent and Austria, in part due to acquisition, up by 108 per cent."