The big question about Germany's newly agreed State Treaty on Gambling, is will it work this time? It is now with the European Commission in Brussels for approval.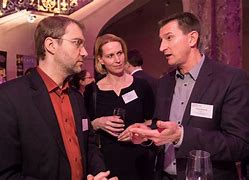 The 16 German states or Länder, have agreed three previous state treaties, all with what many observers view as catastrophic consequences.
It led to what is potentially Europe's biggest gambling market failing to agree on internet gambling, for example, losing millions in tax revenues to the states. It also led to bitter recriminations from the arcades market that have complained about the states' determination to close them down, or at least severely restrict them.
The federal states this week submitted the fourth amended treaty for ratification by the EC, opening up the scenario for sports betting – a sector not legal, but also not illegal, effectively in limbo for years – becoming licensed. They already exist in one state, Schleswig-Holstein, which gave up in frustration at the in-fighting over internet gambling in its different forms, years ago and going independent of the other states.
Among other innovations is an overall gambling authority or gambling commission, that would be set up by one of the states, Sachsen-Anhalt, as the host. An online gambling market will be a key issue, although many observers feel that it is going to be so watered down that it will be unable to compete with unlicensed operators.
There will be a €1,000 deposit limit for players and betting controls such as limiting in-play bets are also in the final document. A maximum stake of €1 will be permitted for on-line slots and the play cycle must be at least five seconds, with a prohibition on jackpots.
Licence fees will be heavy and administered through a sliding scale depending upon turnover and there will be a ban on advertising during live sports broadcasting although teams will still be permitted to carry gambling logos on shirts and around grounds.
The State Treaty on Gambling, or Glücksspielneuregulierungstaatsvertrag, is due to come into force on July 1, 2021 demanding speedy passage to meet that deadline. Once EU approval is given, the bill will go to the individual states for formal ratification. Then the states will have the new law in their statute books until the end of 2028.
Comments from the German industry include one from Dirk Quermann, who represents the Gauselmann group on questions relating to online gambling. He said: "The timeline now is for the EU to consider it and approve it by mid-August, but as we think that Malta may submit a detailed opinion, this may be extended to mid-September. After that, and provided that there is no significant need for change, the state prime minister will sign the treaty and submit it to the 16 state parliaments for ratification."
His colleague, Katrin Koch (pictured), assistant sales director at adp Gauselmann, commented: "It is the first time that a state treaty takes qualitative criteria into account, which is a milestone in the German gaming regulations. Another milestone is the liberalisation of the online and sports betting sector and that needs to be viewed positively, as it has taken years to get to this point. It can also be considered the first step in the sustained strengthening of legal providers, although it needs to be further extended.
"So with the signing of by the federal states, nothing stands in the way of a new beginning for the gaming sector."