The Danish Gambling Authority has released statistics for the gambling industry there for quarter four, 2017.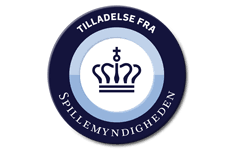 The latest combined gross gaming revenue figures for the liberalised betting market, online casinos, gaming machines and land-based casinos show annual market growth of 6.9 per cent between 2016 and 2017.
Individually, revenue from online casinos reflected the trend globally of continued growth. A five per cent rise on the previous quarter saw the number come in at DK22.8m. Year on year, it is an even more impressive 16.7 per cent rise.
Sports betting grew by 23.8 per cent in the fourth quarter of 2017 with a year-on-year increase of 29.4 per cent.
Revenue from gaming machines in restaurants and arcades was DK8m lower than the previous quarter with the yearly figures down by 2.5 per cent
Land-based casinos fared similarly with GGR generated by Denmark's seven locations in the fourth quarter of 2017 at 4.4 per cent lower than the third quarter of 2017. Year on year was 3.3 per cent lower. These number buck the recent trend of the last few years which, since the first quarter of 2014, has seen GGR grow by 21.7 per cent.
Money brought in by all types of official lotteries in the country saw little change, with an estimated DK3.1bn, a touch lower than the previous year. Lotteries are the largest sector within the Danish gambling market, accounting for 33.6 per cent of activity.