US casino developer and operator Full House Resorts has announced results for the third quarter ending September 30, 2018.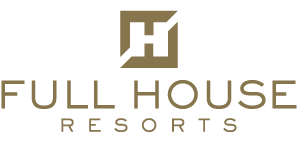 On a consolidated basis, net revenues in the third quarter increased to US$44m from $43.7m in the prior-year period. Net income improved to $1.6m, from $0.8m. Adjusted EBITDA rose to $6.5m from $6.4m.
Individually, net revenues at Silver Slipper Casino and Hotel were $17.9m up from $16.4m the year before. Adjusted property EBITDA stayed solid at $3.1m.
At Rising Star Casino Resort, net revenues of $12.2m saw a slight dip from $12.7m in the prior-year period. Adjusted property EBITDA improved 14.1 per cent to $0.8m from $0.7m.
At Bronco Billy's Casino and Hotel, net revenues remained the same as the year before at $7.5m for the period. Adjusted property EBITDA was a little down at $1.5 from $1.7.
"The past few months have been eventful ones for our growing company," said Daniel R. Lee, president and chief executive officer of Full House Resorts. "We continue to benefit from property investments made over the past two years, as seen in this quarter's solid results. We also recently completed several more investments.
"At Rising Star, we are proud to have officially begun ferry boat service between our resort casino and populous Boone County, Kentucky. After navigating numerous state and federal agencies for several years, we finally welcomed our first cars on September 29. The early response has been extremely positive."
"At the Silver Slipper," continued Lee, "we opened our newest amenity in August 2018, an on-site sports betting area in conjunction with William Hill. New amenities like this one, as well as the Oyster Bar and Beach Club that we completed last year, have contributed to increases in guest traffic and casino win. Our net win rose 8.7 per cent in the quarter despite a significant expansion at a competing casino. Those traffic increases are represented in Silver Slipper's strong gains in the third quarter, particularly after adjusting for the $675,000 legal settlement that was included in adjusted EBITDA for the third quarter of 2017.
"Perhaps most exciting is what we just unveiled on November 1 in Cripple Creek: the new Christmas Casino and Inn, located in a freestanding building up the block from the existing Bronco Billy's complex. From a 17ft Christmas pyramid custom-built in Germany to an entire wall adorned with 30 cuckoo clocks, the new Christmas Casino and Inn with approximately 150 slot machines is a wondrous year-round extension of the Christmas Casino concept that originated several years ago at our Rising Star Casino Resort. Though early, the initial response to the Christmas Casino and Inn has been strong. It is the first new and differentiated casino in Cripple Creek in more than a decade, and the response bodes well for our broader plans to expand Bronco Billy's.
"Related to that Bronco Billy's expansion, the court recently granted our motion to dismiss a competitor's lawsuit seeking design changes to our project. We are pleased with the court's decision and expect to begin construction this quarter on phase one. We continue to expect completion of the entire project in 2020.
"We are always searching for ways to extend our development pipeline and prudently grow our company," concluded Lee.