High rollers at the planned ultra-luxury resort casino intended for the Barangaroo site in Sydney, Australia, will get their spectacular view.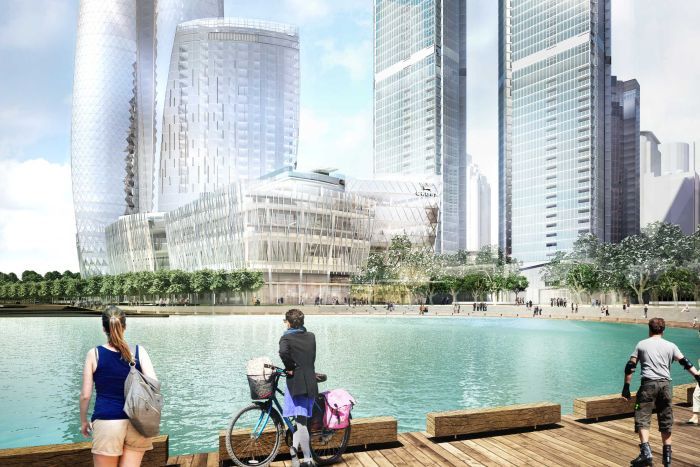 This comes after a significant courtroom victory for James Packer's Crown Resorts. Earlier today the New South Wales Supreme Court found that the state-run Barangaroo Delivery Authority had broken its agreement to preserve the "sight lines" to the Opera House and Harbour Bridge from the proposed new casino.
The authority's Central Barangaroo plans included towers that would block out Crown's views. The authority argued that their contract did not guarantee that the views would be kept, but the judge disagreed. He decided in his summary that Crown and its partner Lendlease should have a say in how Central Barangaroo was developed.
The resort casino plans include high-rise apartments, but fresh developments by the NSW government nearby would obscure the vistas. The state's developer, Barangaroo Delivery Authority, had broken its promise to preserve the views because, in the words of Justice Robert McDougall's summary, "the authority considered various bids to develop Central Barangaroo without first discussing or negotiating with Crown and Lendlease ways to retain the sight lines."
In November of 2017, Barangaroo Delivery Authority signed an agreement with a consortium led by Grocon, with a bid to develop the nearby site with towers significantly higher than the concept plan for Barangaroo Central envisaged.
The judge said that although the retention of sight lines was not guaranteed in the deal between Crown/Lendlease and the authority, tnegotiations "must nevertheless start from the position of retention."
The Barangaroo Delivery Authority has stated that it is disappointed with the result of the proceedings, but would now consider the outcome.