Eventus International has announced that the dates for the first ever Cyprus Gaming Show in Limassol have been changed to September 12-13.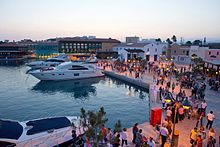 Eventus will be collaborating with the National Betting Authority to ensure support from the National Gaming and Casino Supervision Commission, the director of the government lottery and all other related bodies.
A new law regulating land-based casinos makes provision for the establishment of a multi-purpose complex with gambling, accommodation and entertainment. The licence was issued to the Melco-Hard Rock consortium and Limassol was chosen as the obvious location for the resort.
Yudi Soetjiptadi, Eventus International's managing director, said: "We are honoured to host this event in collaboration with the National Betting Authority. The event will attract an audience from the US, Europe and the Mediterranean and will be open to i-gaming as well as land-based casinos."