Following its acquisition of part of Novomatic's UK business, Inspired Entertainment has reported its results for the half-year to June 30, 2019.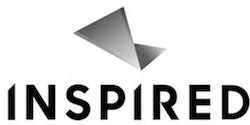 Revenue for the second quarter was $26.7m, down $10.2m or 27.6 per cent. Adjusted EBITDA for the quarter was $8.9m a decrease of 42.8 per cent.
The company reports that its results were negatively impacted by the implementation of the new reduction to £2 in the stake on fixed odds betting terminals in the UK's bookmakers' shops that was introduced in April. This caused a $5.5m drop in revenue.
"The impact of the reduction was in line without expectations," said Lorne Weil, chairman. "We believe that we have taken much of the hit on the loss of revenues in the second quarter with very little mitigation so far. We have seen the revenue begin to creep back up with gross win per unit per day improving from 44.5 per cent decline in April to a 38 per cent decline in June.
"The trend has continued so far in the third quarter and we anticipate that it will be more pronounced with the acceleration of shop closures and the restructuring mitigation. We remain confident in our plans to manage the effect of this regulatory change."
Positively, reported Weil, the company has signed an extension with William Hill through to 2022 and has gained an additional 580 terminals in Greece, 380 of which will be the new Valor VIP cabinet. "We continue to see positive momentum in our North American business with new virtual sports and interactive agreements in Canada and progress on our initial terminal placements anticipated in the fourth quarter."
He added that the pending acquisition of NTG (the Novomatic UK business) that should close in the third quarter, will be a "huge catalyst in our business."