The finance industry should help tackle gambling harm, the CEO of the UK's Gambling Commission said yesterday.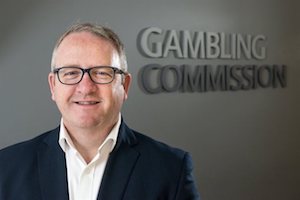 Neil McArthur made the remark during a keynote speech at the Money and Mental Health Policy Institute's virtual conference for financial service professionals. He was suggesting that there should be a multi-sector partnership approach to compulsive gambling.
The conference is part of a two-year programme of work that Money and Mental Health is undertaking, aimed at engaging the financial sector in work to reduce gambling harm.
Said McArthur: "We all have a part to play to protect vulnerable consumers. The Gambling Commission has already banned gambling with credit cards, as evidence showed that it would reduce the risk of gambling harm to consumers.
"The financial sector has an important role to play. We have already seen the introduction by banks of gambling blocking software, together with the use of data to support customers affected by problem gambling."