A high proportion of the slots now operating in the Australian state of Victoria are in the hands of one family.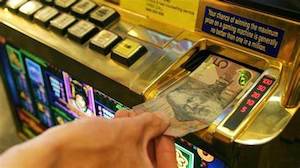 The holdings of billionaire Bruce Mathieson and his daughters Deborah Mathieson-Tomsic and Judi Grollo are all in separate companies, avoiding the limits set by the Victoria gambling laws.
But between them, the Mathieson family now control 35 per cent of the slot (poker) machines in Victorian pubs and hotels.
Now, according to national newspaper The Age, anti-gambling factions are pressing for changes in the legislation to prevent such a large slice of the market falling into one family's hands, suggesting it is a loophole in the law.
The family holdings are in the separate Endeavour Group, PubCo and Black Rhino Group.
The newspaper said that Deborah Mathieson-Tomsic and her husband, David Tomsic, had been buying up hotel-pubs, at least 12 in the past two years, now holding 1,154 poker machines and 23 venues with the ambition to have a portfolio of locations up to 35 by the end of the year in both Victoria and the neighbouring state of South Australia.