BJ's Bingo and Casino in Fife, Washington, has partnered with Aristocrat Gaming to bring a rewarding employee and customer experience to its guests and a more data-driven toolbox to the casino staff.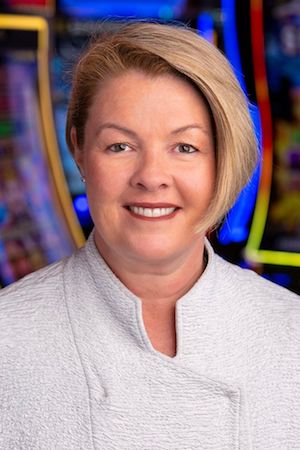 Aristocrat converted BJ's existing system to Aristocrat's technologically advanced Oasis 360 total casino management system. The conversion also marks yet another milestone for Aristocrat's Oasis 360, as it is the first casino system entry in Washington state replacing a legacy system.
Aristocrat is on an aggressive schedule of converting dozens of casinos across the US to Oasis 360 to provide them with a familiar and easy-to-use comprehensive casino management experience. "We are always looking for new and exciting things to bring to our guests," said Jennynne DeNoble, general manager for BJ's Bingo and Casino.
"Whether it be a new slot title, expansion projects, or in this case the implementation of brand-new technology, we remain committed to our guests and cannot wait to hear player feedback about our new Speed Slots Room and ONE LINK experience."
"We worked closely with BJ's to design a package of solutions to address a number of their business challenges, filled with innovative marketing, engagement and operational tools that empower them to retain and grow their customer base within a competitive market," said Cath Burns, executive vice president of customer experience solutions for Aristocrat.
"Our commitment to both guest and operator experience is at the heart of everything we do and great partnerships of this kind are the driving force in continuing to move our industry technologies forward."