Coming up to next month's ICE London show, Apex Gaming will be boosted by a 2018 that was its most successful year on record thanks to its jackpot game solution Clover Link.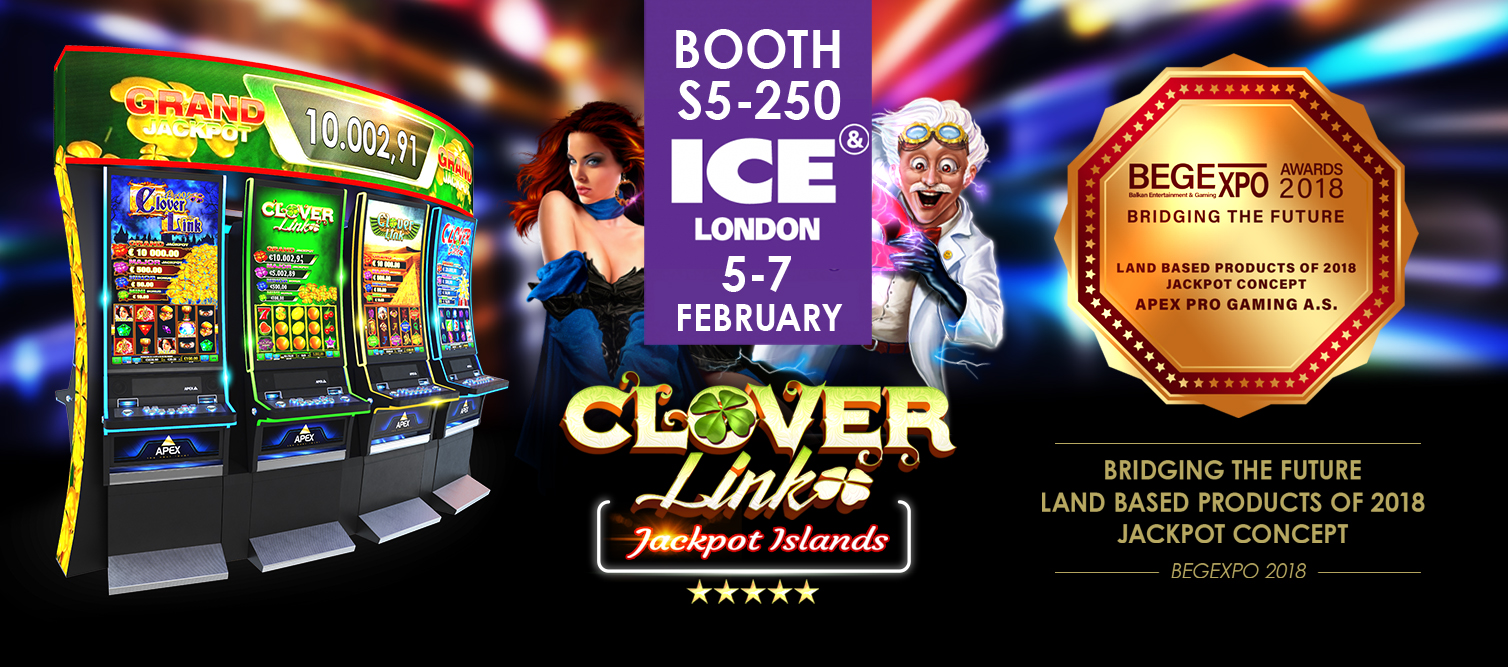 The jackpot island product comes in three different versions, each with a choice of different Pinnacle slots. The Big Island has eight slots in an ellipse design, the Round Edition has four in a circular shape and the Wall Edition is the most flexible as it can be expanded into as many slots as is needed.
New for 2019 is the Big Island that has 43ins Pinnacle Premium Curved slots, a perfect housing for Clover Link that now has four popular Apex games with unique features in a four-level jackpot that offers both mystery and progressive jackpots.
"Clover Link has been the gaming product of the year," said Kubilay Özer, global sales director at Apex Gaming. "We were very proud to have received an award for this very recently. Clover Link won the category Best Jackpot Concept - Land-Based Gaming at the BEGE exhibition in Bulgaria."