Do you believe the stats put out by trade show organisers? I have been around long enough to be the consummate cynic.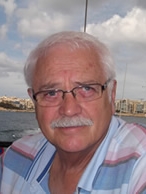 I don't remember in all those years a single show organiser admitting that the numbers were down this year. It is, of course, all a part of the game they play.
I have recenty returned from Orlando and the giant IAAPA trade show - the largest in the amusement industry. The association loves its stats and the one about 25,000 visitors is liberally bandied about. They may be right, it may be true - but credibility is a hard mistress. The London-based ICE Totally Gaming grasped this nettle a few years ago and now has its attendance independently audited. Clean.
But when your badge is clicked every time you go down the escalator to the show floor - and then it is clicked again on the way out (why?), one begins to wonder and the natural cynic will inevitably draw the negative conclusions. I have been clicked 20 times in the week - are all of those shown as separate entries?
The quality of the show, and the professionalism of its organisation are beyond dispute. There are negatives - there are ALWAYS negatives - the car park costs too much ($15) and you still have to walk half a mile to the hall; the F&B leaves much to be desired in quality and especially price - I walked across the road to a Denny's which did a roaring trade as others obviously felt as I did.
But the lines for the F&B in the hall were long - so if you can get away with iffy quality and prices, then do it…
IAAPA, according to the whispers on the show floor, is seeking world domination. Bit strong, that; bit dramatic. It has North America, it has Asia (AAE, June, Singapore this time); it has Europe (EAS, September, Berlin); the only bit it doesn't have that is really significant is the Middle East.
Perhaps it is no more than conjecture - a logical gap in the portfolio and folks make guesses - but there is also plenty of evidence to suggest that IAAPA has been making background noises with the authorities in Dubai, the only logical venue.
DEAL watch out.