I can't walk past an arcade, or a family entertainment centre or a casino, without taking a look inside. Even on holiday.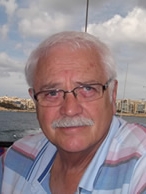 Does that make me a workaholic? I don't think so; it is a natural curiosity to see how that particular operator runs his or her business – at least ostensibly, for it is a surface-only observation, of course.
But I can see whether the place is clean, the machines given a polish, the decor neat and bright, the layout making the most of each machine's possibilities and the ambience and friendliness of the staff. That says a lot about an operator.
If it is a family holiday, of course, the visit may be cursory. But I am managing to visit Dosniha's offices in Majorca later this month during a family holiday on the island, and a visit to Portugal in October is already destined for a call at the casino in Estoril and a meeting with a local FEC operator.
My wife does go a bit thin-lipped when I work on holiday but I positively defy anyone who has had any length of time in the industry to simply ignore the temptation for a critical look at the other man's grass – to see if it's greener.
The best arcade I ever visited? As a seaside location I would rate Jimmy Corrigan's arcade in Scarborough very highly. But I also admired Bell's Amusements at Ingoldmells, another English coastal resort. And there was Henry Grant's Blankenberge arcade in Belgium, which is huge.
Technically an arcade because of its stakes and prizes is Frank Kastelijn's Grancasino at Tiel in the Netherlands, but it is to all intents and purposes a "real" casino. As for FECs, you cannot get better than those in the Middle East, no matter where you look. On balance I would give the honours to Landmark Leisure's Fun Works in Yas Island, Abu Dhabi.
But it isn't the "best" ones you look for. It is the locations that fall down somehow, so that you – in this case, I – get that satisfactory feeling of superiority. Not that I have even owned an arcade, FEC or casino, of course. But no one knows anything better than those who don't actually get their hands dirty.