There are not many people I would consider a close friend. I have many friends, I would hasten to add, thankfully, but "close" is another thing.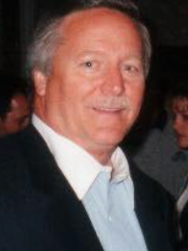 I had not seen Al Stone for around 15 years, because our professional paths diverged and that is a subject of considerable regret today after learning of Al's sad death after a long illness at the weekend, aged 71. Al I would consider "close".
The man who grew Nintendo in the US, effectively helping to bring Donkey Kong to the world as a coin-op product that lead to the advent of Mario Brothers and whole dynasty of games through Nintendo of America, can be credited with a great deal by our industry. He also made a huge impact on Sega in the US, running so much of that company's operations for many years.
But it was Al Stone the personality that I knew best, dating from those early days at Earls Court and the old ATEI show. My business partner and I would make a regular date of meeting Al and his wife, Darlene, for a dinner in a favourite London restaurant and little of the talk was about the business.
Alan Stone was a gentleman and a gentle man; he was always considerate, modest and relished our description of him as an "honorary Brit". He was honest to a fault and a visionary of some merit as his subsequent entry into multi-media advisory roles was to pay testimony.
Always ready to amuse and be amused, he was an adroit debater and retained an uncanny ability to reach into a discussion to expose the nub of a subject. I valued his friendship immensely, despite rarely seeing Al.
We exchanged emails on a regular basis, debating politics, lifestyle, aches and pains, spouses, business partners and associates, but always with an undercurrent of sympathy and amusement.
The industry loses all of its "icons" eventually; its giants are alas only human. Al Stone can be described as any of those. His loss, however, to me is a painful and personal one. For his wife, Darlene, it must be unimaginable.