'Uncertainty remains' after Schleswig-Holstein election
Online gaming uncertainty remains in Germany, despite licences being awarded in the state of Schleswig-Holstein.
Just days after Schleswig-Holstein issued its first three online gambling licences, the early results from the state's elections on Sunday suggest that there will be no greater certainty about the regulatory status of online gambling in Schleswig-Holstein in the coming months, Global Betting and Gaming Consultants reports.
The three licences were issued to Betfair, Jaxx, and Oddest for sports betting by the previous coalition government. This coalition was made up of the Christian Democrats and the Liberal Democrats. The opposition party, the Social Democrats (SPD), has been strongly opposed to online gambling regulation and indicated in the run up to the election that it would repeal Schleswig-Holstein's regional gambling act which was passed in October 2011.
Provisional results from the election suggest the SPD could form the next government. No party has an outright majority.
"The gambling licences issued by Schleswig-Holstein could be some of the shortest awarded in history if the SPD forms the next government. The three operators might argue that they have been awarded licences until 2018 but governments make the rules and can reposition the regulatory goalposts to suit their agenda. If the SPD really wishes to repeal the regulation, nullify or restrict the licences it will find a way to do so," said Global Betting and Gaming Consultants' director Lorien Pilling.
"The i-gaming sector desperately needs some regulatory certainty in Germany, not just in Schleswig-Holstein. Unfortunately, Schleswig-Holstein's election results have seemingly confused matters in the one German region where internet gambling regulation had at least been passed," Pilling added.
FullFlushPoker.com has confirmed that it recently experienced a number of disruptions to service as a result of several targeted distributed denial-of-service attacks on the Equity Poker Network's games server.
Optimal Payments has been selected by gamigo, a publisher and distributor of free-to-play multiplayer online games, to provide its Neteller service as an alternative payment method for gamigo players.
Ahead of entering the close period in respect of its preliminary results for the year ending December 31, online operator 888 has issued a pre-close trading update, reporting that it expects to deliver on forecast earnings for the period.
Related articles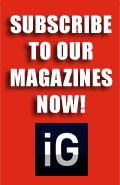 Our Publications
Our Partners