Harpoon Lagoon - ICE Games
The very popular trend for fishing games on table-top type cabinets with several play positions, was continued by the appearance of Harpoon Lagoon on the ICE booth at the IAAPA Expo in Orlando.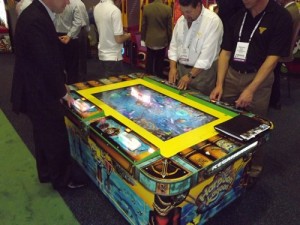 Enlarge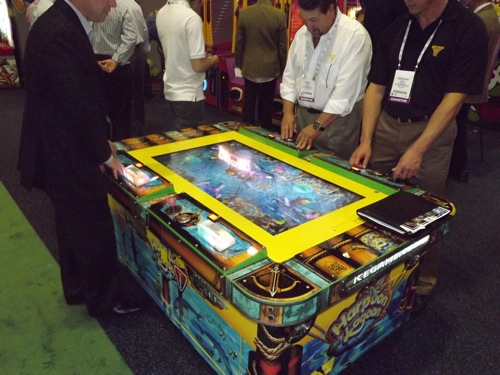 The four-player video redemption skill game is being manufactured in the US by ICE.
The company has worked with the game's Korean developers to perfect the game with some new features including a random super bonus.
The game will be available in January, when it is exhibited at the London EAG.
The latest virtual shuffleboard innovation from Arachnid is based on the Super Shuffle II, but now comes with surround LED lighting.
Overtake is a new street racing video arcade game from China's Wahlap.
At IAAPA in November, Jolly Roger launched Ezee Swap, an innovative new children's ride concept.
Related articles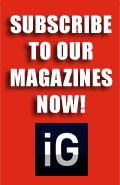 Our Publications
Our Partners