National Lottery stake to increase to £2
In the UK, Camelot has announced that the cost of playing the National Lottery Lotto game will rise from £1 to £2 – the first increase since it was launched in 1994.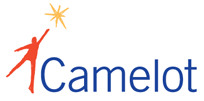 The company is to introduce larger prizes, bigger jackpots and a new Lotto raffle.
The prize for matching three numbers will increase from £10 to £25, while the average Saturday jackpot will rise to around £5m and the Wednesday will increase to around £2.5m. The new raffle will see 50 winners scoop a guaranteed £20,000 in each draw.
Camelot said it has redeveloped the lottery in consultation with National Lottery players.
"Our players still love Lotto – but after 18 years, they say they want more from it," said Andy Duncan, managing director of Camelot UK Lotteries. "We've spoken extensively with them to develop a re-energised game, and the changes we'll be introducing in the autumn to rejuvenate Lotto will give them what they have asked for: £25 for matching three numbers; bigger jackpots; and a brand new way to play and win one of 50 prizes of a guaranteed £20,000 on each and every draw."
Twenty-four square feet, or 7.5 square metres, is all that's actually needed to run a successful operation using inflatable bumper cars, says the specialist in the market, RDC's general manager, Tami Dean.
The DEAL show in Dubai, held on April 14-16 at the Dubai World Trade Centre, was widely praised for being another strong edition of the event.
SG Connect, Scientific Games' field service division in the UK, has been awarded a contract by Best Gaming Technology to refurbish, supply and service 2,050 of its Vision self-service betting terminals, which will be deployed to the Ladbrokes estate.
Related articles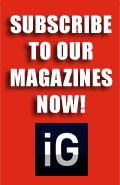 Our Publications
Our Partners