National Lottery stake to increase to £2
In the UK, Camelot has announced that the cost of playing the National Lottery Lotto game will rise from £1 to £2 – the first increase since it was launched in 1994.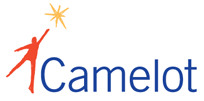 The company is to introduce larger prizes, bigger jackpots and a new Lotto raffle.
The prize for matching three numbers will increase from £10 to £25, while the average Saturday jackpot will rise to around £5m and the Wednesday will increase to around £2.5m. The new raffle will see 50 winners scoop a guaranteed £20,000 in each draw.
Camelot said it has redeveloped the lottery in consultation with National Lottery players.
"Our players still love Lotto – but after 18 years, they say they want more from it," said Andy Duncan, managing director of Camelot UK Lotteries. "We've spoken extensively with them to develop a re-energised game, and the changes we'll be introducing in the autumn to rejuvenate Lotto will give them what they have asked for: £25 for matching three numbers; bigger jackpots; and a brand new way to play and win one of 50 prizes of a guaranteed £20,000 on each and every draw."
FEC operator TimeZone, part of the Leisure and Allied Industries group, is rolling out a new concept of carnival-inspired games at a number of its locations.
A group of 93 councils in the UK is calling on the government to reduce the maximum stakes on B2 gaming machines, also known as FOBTs, from £100 to £2.
India's Semnox Solutions has added a new Kitchen Display System for kitchen management at restaurants and food courts to its suite of products for the amusement park and FEC industry.
Related articles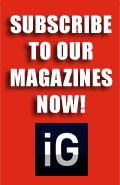 Our Publications
Our Partners