National Lottery stake to increase to £2
In the UK, Camelot has announced that the cost of playing the National Lottery Lotto game will rise from £1 to £2 – the first increase since it was launched in 1994.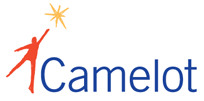 The company is to introduce larger prizes, bigger jackpots and a new Lotto raffle.
The prize for matching three numbers will increase from £10 to £25, while the average Saturday jackpot will rise to around £5m and the Wednesday will increase to around £2.5m. The new raffle will see 50 winners scoop a guaranteed £20,000 in each draw.
Camelot said it has redeveloped the lottery in consultation with National Lottery players.
"Our players still love Lotto – but after 18 years, they say they want more from it," said Andy Duncan, managing director of Camelot UK Lotteries. "We've spoken extensively with them to develop a re-energised game, and the changes we'll be introducing in the autumn to rejuvenate Lotto will give them what they have asked for: £25 for matching three numbers; bigger jackpots; and a brand new way to play and win one of 50 prizes of a guaranteed £20,000 on each and every draw."
Inspired Gaming is to supply its Virtual Games to land-based retail betting locations in the Philippines.
CEC Entertainment, the operator of the 577-strong chain of Chuck E. Cheese's stores, has acquired restaurant and entertainment business Peter Piper Pizza from ACON Investments.
Over two years since closing its first Las Vegas location, GameWorks has opened a new family entertainment centre in Town Square, Las Vegas. The grand opening was held in August.
Related articles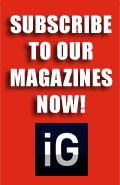 Our Publications
Our Partners