Fiji casino project raises $400m
The first phase of Fiji's casino project is to get under way this month, the company behind the scheme has confirmed.
According to local media, One Hundred Sands managing director Larry Claunch revealed that $400m in financing had already been raised for the project in just six months.
Construction work will begin shortly, he said.
The resort, which will feature a 500-slot, 57-table casino, is due scheduled to open by October next year.
It will be the country's first casino.
South Africa-based casino operator Sun International has acquired fellow operator Peermont Group.
Pro-casino lawmakers in Japan said yesterday that they will resubmit the failed bill to legalise casino gambling before the end of this month, hoping to finally pass the controversial law this year.
The Department of Justice in the Philippines has refuted a statement by Universal Entertainment saying that the National Bureau of Investigation has concluded its probe into allegations the company was involved in a bribery scandal.
Related articles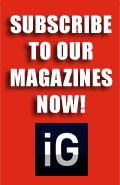 Our Publications
Our Partners